Touchy Feely Flower Hands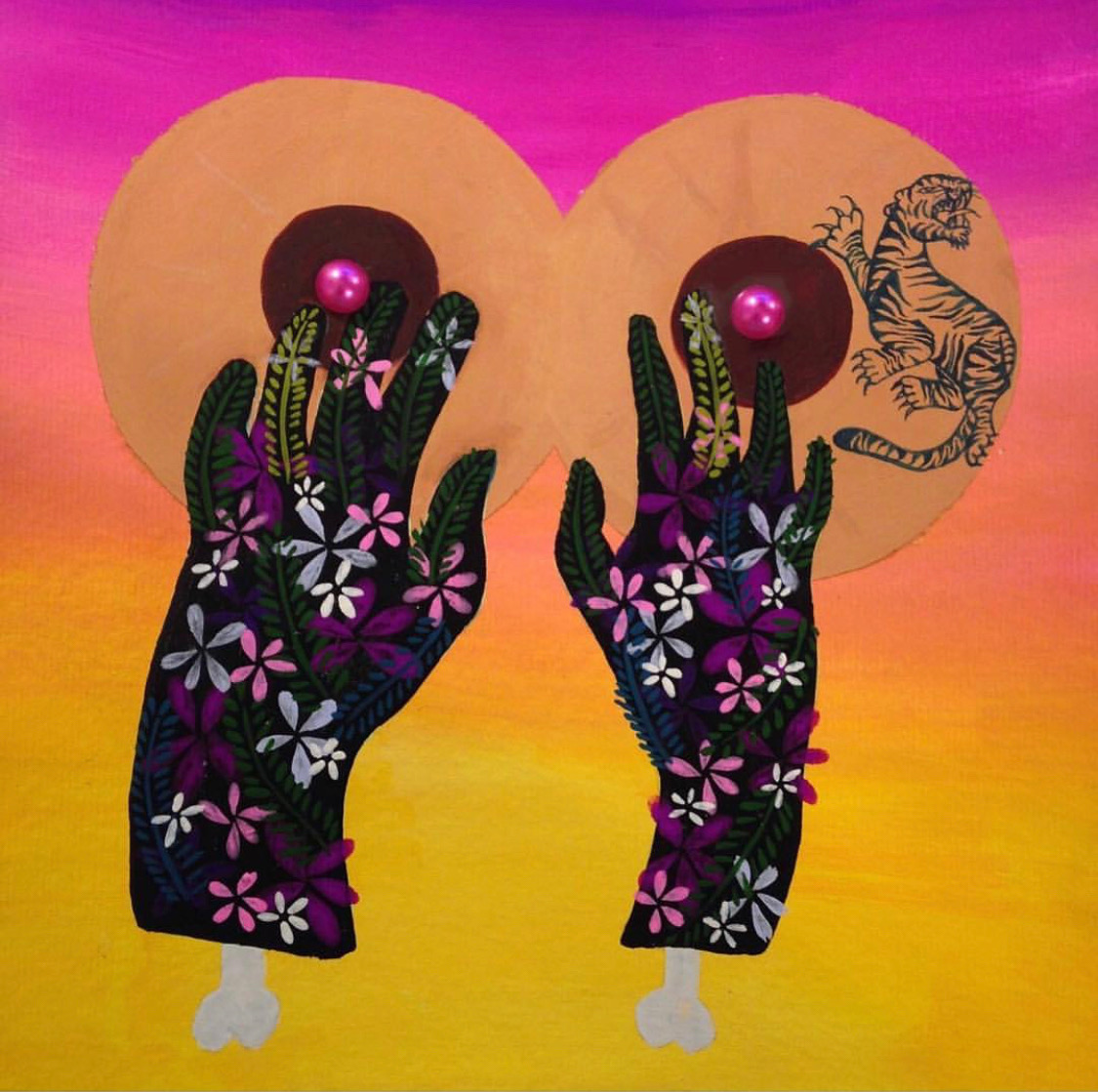 Touchy Feely Flower Hands
Jasmine Zelaya
Touchy Feely Flower Hands, 2016
Gouache and Silver Leaf on Watercolor Paper
8 x 8 in.
Free Shipping to Continental United States
Reserve via Art Layaway Program for monthly payments
Jasmine Zelaya is a graduate of the Kansas City Art Institute and received her BFA in Painting in 2006. She was awarded a residency through the Charlotte Street Foundation's Urban Culture Project in Kansas City, Missouri, in 2008. Based in Houston, her work has been exhibited throughout the US, including in association with the Bemis Center for Contemporary Arts and Deitch Projects. She was the cover artist for New American Paintings, West Issue #132. In 2018, her painting "Twins" was displayed on the Main Street Marquee, a billboard- sized installation displayed on the exterior of the Main Street Market building in Downtown Houston. Zelaya's solo exhibition, Wallflowers, recently opened at Houston's Space HL.